Meet Our Expert
Real Estate Teams
Meet the expert teams of Southern Equity Commercial, dedicated to helping clients achieve their real estate goals with professionalism and passion. Continue reading to learn more about our experts.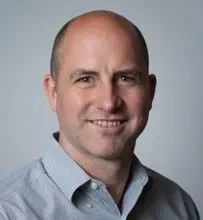 Mark Ellsworth
- Team Leader
Mark Ellsworth, a former school teacher and Director of Sales, transitioned into the world of commercial real estate after building a successful investment property portfolio. Since 2015, Mark has been assisting investors in buying and selling properties as part of their strategic investment plans. With expertise in asset underwriting, tax strategy, and construction project management, Mark is a proud mentor to new investors. Outside of real estate, Mark served in the US Army Reserves and now enjoys family life in Roswell, GA.
To reach Mark Ellsworth, Click here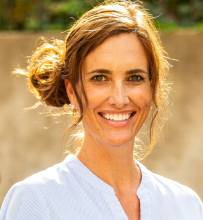 Sarah Byrd, a former Gwinnett County teacher of the year, brings her impeccable organization and hard work to Southern Equity Commercial. After leading customer service and sales departments in various industries, Sarah now helps real estate clients make stress-free investment purchases. With a strong focus on client satisfaction, Sarah gets things done.
To reach Sarah Byrd, Click here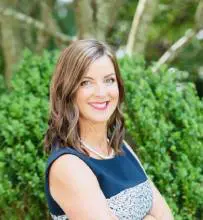 Catherine Clark - REALTOR®
Atlanta resident Catherine Clark focuses on building trust with her clients in the realm of buying, selling, leasing, or investing in property. With her dedication, passion, and client-focused approach, Catherine delivers outstanding service experiences. Outside of real estate, Catherine enjoys spending time with her family and their beloved golden retriever.
To reach Catherine Clark, Click here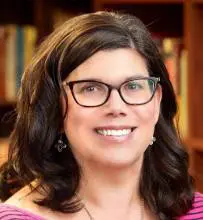 Lee Hunter - Office Manager
Lee Hunter, with a Ph.D. in English and a background in education, is an accomplished residential REALTOR® who now supports the Southern Equity Commercial team behind the scenes. Managing the contract-to-close process and coordinating leasing and listing services, Lee is passionate about strengthening the Southern Equity brand. In her spare time, Lee enjoys reading, hiking, and traveling with her husband, David.
To reach Lee Hunter, Click here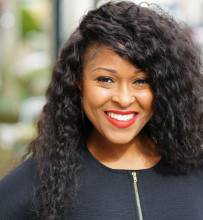 A native of Mobile, Alabama, Lauren worked 12 years as a classroom educator and instructional design specialist in secondary education before starting her real estate career. As a successful residential REALTOR®, Lauren achieved multimillion-dollar sales and developed a specialized real estate coaching program. Now a bilingual Associate Broker in commercial real estate, Lauren's primary goal is to guarantee the security and success of her clients in all their real estate endeavors, whether it involves buying, selling or leasing property. She takes pride in being a trustworthy professional who always places her clients' best interests at the forefront of every transaction. Apart from real estate, Lauren enjoys weightlifting, nutrition, travel and spending quality time with her beloved "fur baby." She's also an active member of her church community and Delta Sigma Theta Sorority.
To reach Lauren Levins, Click here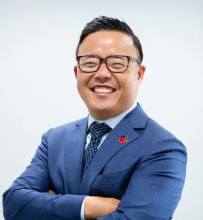 Andrew Peters - Team Leader
Andy began working in real estate in 2009 and found the recessed market to be a great training ground, building a foundation of hard work in real estate. Andy was born in Taiwan, grew up in Georgia, attended UGA and was a chef in a previous life. With 3 children and starting his real estate career later in life, Andy is motivated and still hungry to grow a real estate empire, both to feed his kids and his competitive nature!
To reach Andrew Peters, Click here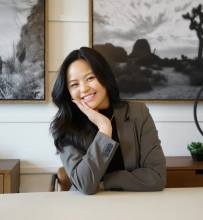 Meet Nini Le, your friendly neighborhood commercial realtor ready to turn your property dreams into reality! With a knack for understanding the ins and outs of the market, Nini is your guide to finding that perfect space for your business to thrive. Her savvy negotiation skills and eye for lucrative deals ensure you get the best bang for your buck. Nini's not just about transactions – she's all about building lasting relationships and making your real estate journey smooth sailing. When she's not matching clients with their ideal spaces, you might catch her exploring local eateries and sharing her foodie adventures online. For a personalized, results-driven approach to commercial real estate, Nini Le is your trusted partner every step of the way.
To reach Nini Le, Click here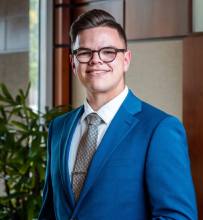 Austin started his real estate career at the young age of 21 and quickly found success helping clients achieve their goals in both commercial and residential real estate, whether it be buying, selling, leasing or investing. A charismatic individual, Austin goes the extra mile for his clients, educating and keeping them informed each step of the way, creating relationships that go beyond the closing table. In his free time, he loves to go to car shows and music events with his friends.
To reach Austin Myers, Click here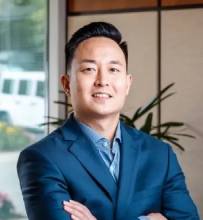 Jesse Lim was born in Garden Grove, CA, but has lived most of his life in Georgia. He is in constant communication with his clients as they go through the sales and leasing process and continually goes "above and beyond" as a Commercial Realtor. Eager to keep up to date with a rapidly changing market, Jesse frequently takes educational courses to better his knowledge and surrounds himself with a knowledgeable team of agents who can share insights. Jesse especially enjoys working with out-of-state buyers, serving as the "eyes and ears" for his clients who are ready to set up new their businesses in Georgia.
To reach Jesse Lim, Click here